Hi, I'm Radha.
I bring people together for a living. Let's start creating your dream community.

FIND YOUR PEOPLE, CREATE COMMUNITY & LIVE A MORE CONNECTED LIFE
AVAILABLE SEPTEMBER 4, 2018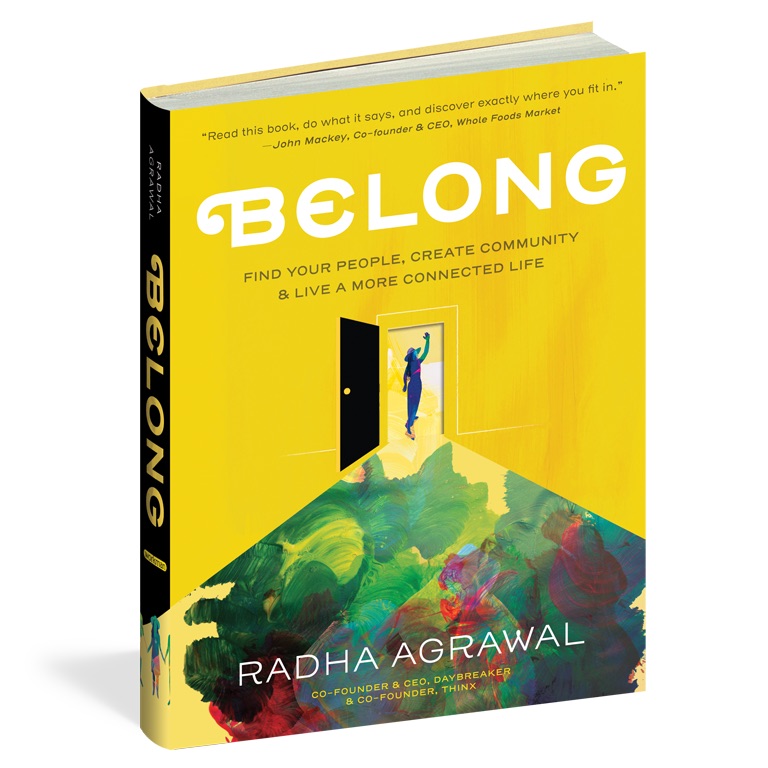 AVAILABLE SEPTEMBER 4, 2018
ORDER WHEREVER
BOOKS ARE SOLD
-OR- VISIT YOUR LOCAL BOOKSTORE
Win Bonus Prizes
ORDER 10+ BOOKS on Bookpal
Get a chance to win an Epic Wellness Gift Basket
(valued @ $1,349 from our friends at zivaMeditation, TUSHY & Daybreaker)
2 tickets to Daybreaker
anywhere in the world ($80 value)
1 TUSHY Bidet
to keep your tushy clean and healthy ($69 value)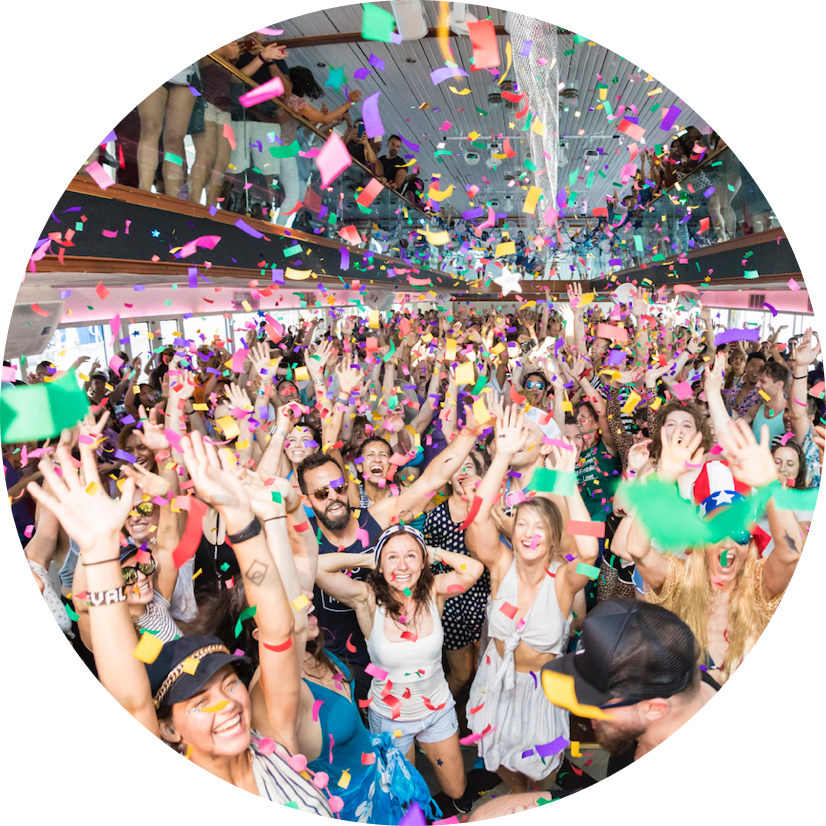 Why I wrote BELONG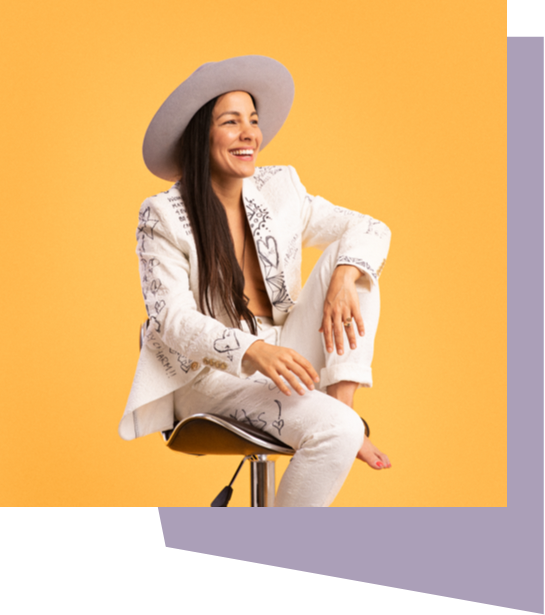 About Radha Agrawal
Radha Agrawal is a community force. She is the co-Founder, CEO and Chief Community Architect of Daybreaker, the early morning dance and wellness move-ment that currently holds events in 25 cities and over a dozen college campuses around the world with a community of almost half a million people. She is a successful entrepreneur (Co-Founder THINX, LiveItUp), author, speaker, DJ, inventor, and investor.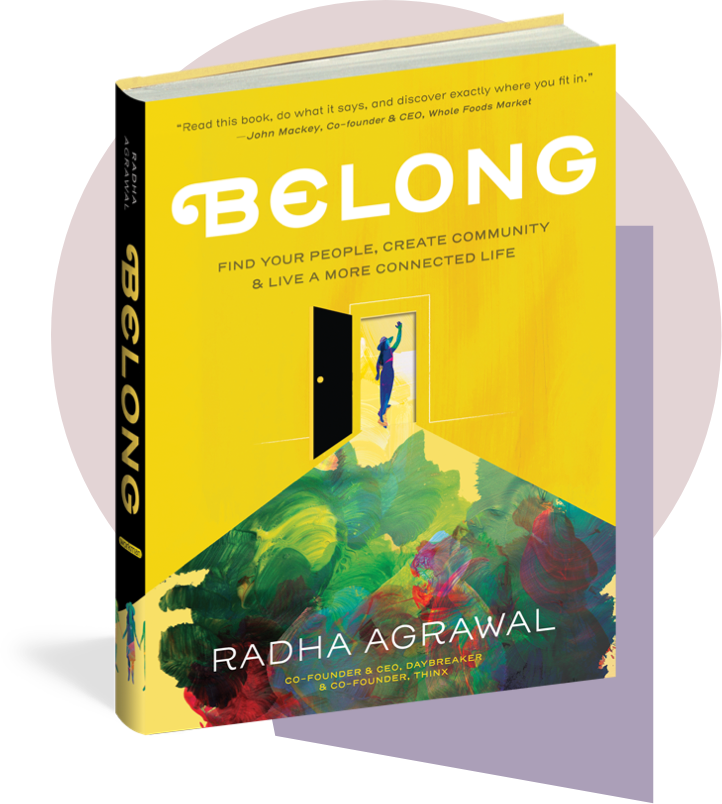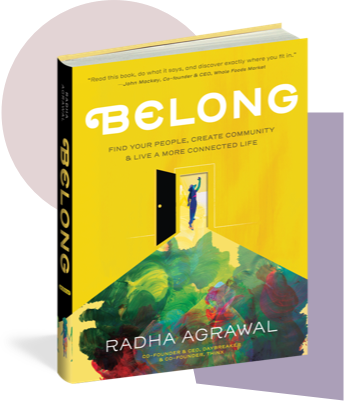 About Belong
If you're asking yourself "where the heck are my people and how do I find them?!", then BELONG: Find Your People, Create Community, and Live a More Connected Life by Radha Agrawal is for you.
How is it that the internet connects us to a world of people, yet so many of us feel more isolated than ever? That we have hundreds, even thousands of friends on social media, but not a single person to truly confide in? Radha Agrawal calls this "community confusion," and in BELONG she offers every reader a blueprint to find their people and build and nurture community, because connectedness—as more and more studies show—is our key to happiness, fulfillment, and success.
As the Co-founder and CEO of the popular global morning dance community Daybreaker, Radha Agrawal developed an immense offline community with her team of Community Catalysts in 25 cities and on a dozen college campuses around the world by creating a physical space for people to connect, self-express, sweat, and dance. In a world where 1 in 4 Americans report having no one to confide in and where isolation is a growing epidemic, BELONG offers the life-changing strategies, tips, and tricks for creating large and meaningful communities along with making friends in your personal life that will light your fire and give you the exhale of "Ahh, I'm home."
Over 20 Exercises Inside the Book!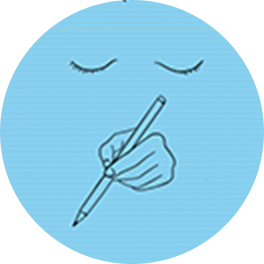 Get to Know Yourself
We rarely take the time to go inside and ask ourselves what we want in a friend. Approach friendships with intention. BELONG brings you through a deep dive to get to know yourself first and what you want.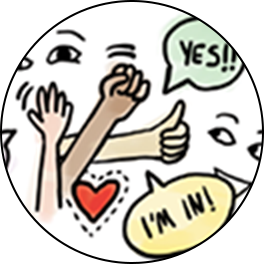 Friend Magnet
There are a few key things you can do to connect with the right friends and we aren't taught these secrets anywhere else! Start attracting the friends who will fill you up with energy and joy at any age.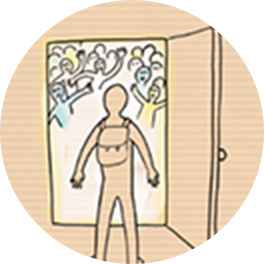 Build Your Community
With over 5 years of experience building our Daybreaker community of half a million with almost zero dollars in marketing, I divulge our full Daybreaker blueprint of step-by-step methods.

Community Architecture Consultancy
If you need help architecting your community, large or small, I'm here for you.
If you need help architecting your community, large or small,
I'm here for you.